Activities & Specials
---
50% off! Aryca-Hardcases on Sale
All Aryca-Hardcases reduced to 50 percent: waterproof up to five meters, touch screen works through the silicone sheeting, survives fall heights up to seven meters. For Smartphone, Tablet & Co.
---
"Nur Fliegen ist schöner" - win free tickets for the cinema release
Michel at the start in his new live. © Prokino
"Nur Fliegen ist schöner" or "Only flying is more beautiful": This is the title of a French anti-stress comedy which starts on Thursday, May 19th 2016, in German cinemas. Aquapac, the specialist in waterproof bags, is giving away five times two tickets.
---
The story:
Michel (Bruno Podalydes), in his fifties, married, the children out of house, is stucking in his daily routine. And dreams of a different life. One day Michel sees a photo of a kayak - and is thrilled by its perfect design, beauty and elegance. It's love at first sight! One click, and a Grand RAID 416 is in his virtual shopping cart. Initially Michel succeeds to conceal his purchase before his wife Rachelle (Sandrine Kiberlain). Whole afternoons he spends on the roof terrace in his new vehicle and dreams. Finally Rachelle discovers him, sets an end to Michels dry runs and her husband to a river. So he is in the course and on the water finally. That Michels break could completely turn their life together, Rachelle suspects. And really: at his first stop Michel meets beautiful Laetitia (Agnes Jaoui), a rural, eccentric Bohemian. He appears in an exotic world outside of space and time, which is characterized by serenity, cherries, sensuality and ice-cooled Absinthe... Life takes its course.
---
The Director:
With "Nur Fliegen ist schöner" the multiple César award winner Bruno Podalydès conjures up an irresistibly charming anti-stress comedy on the canvas, summery light and profound at the same time. He tells of love and passion, by Magic and Muse. And how paddling free thoughts. With beautiful pictures he takes us in a rural paradise not far from Paris. The film was in Burgundy and in the departments Yonne and Loiret shot in summer of 2014. The film distributor "Prokino" brings "Nur Fliegen ist schöner" on May 19, 2016, on the big screen in Germany.
---
The raffle:
Just send an E-Mail with the subject line "Anti-stress" at info@aquapac.de. Or like us on Facebook. The deadline is May 10th 2016.
---
Win a book of Freya - with a personal dedication
She has circumnavigated Sout Amercia by muscle power in a seakajak: Freya Hoffmeister. Before that she has already surrounded Australia in a sea kayak by muscle power, as the first woman in the world and in the fastest time. She brought her experiences in the book "Hai heels - a woman paddling around Australia" to paper. Exclusively for our customers we are giving away three books with a personal dedication of Freya. Who wants to win, simply a mail until 15 June 2015 with the subject line "Freya" at the following address: info@aquapac.de*.
* We adhere to the privacy policy and will never sell the addresses supplied by you or data, use for promotional purposes or for sending newsletters.
The legal action is excluded.
---
Raffle for the start of the DVD "Turning Tide"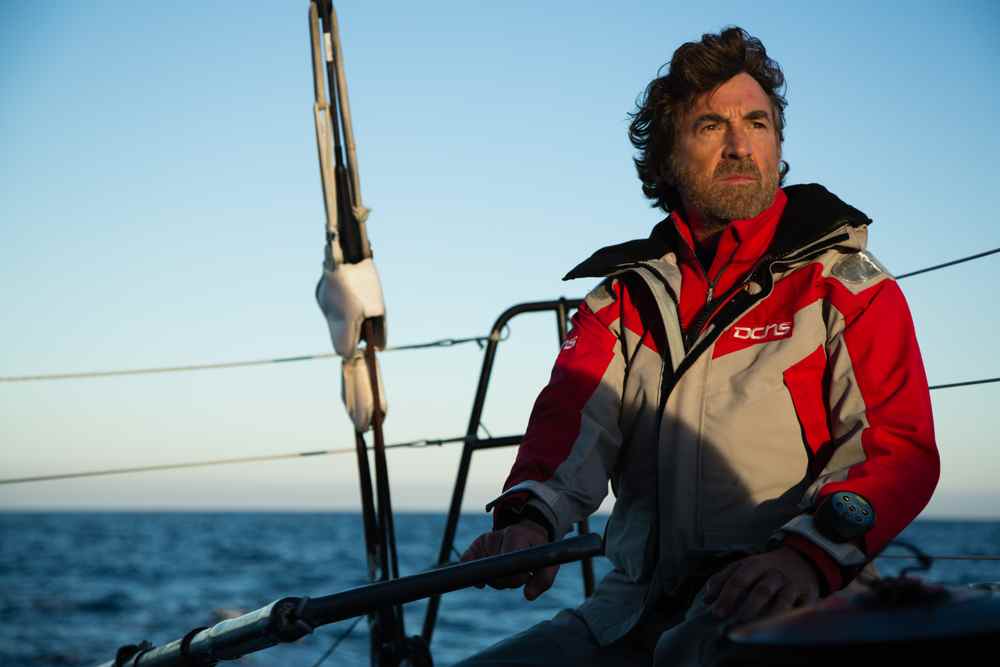 "Turning Tide", a movie about the Vendée Globe, the world's toughest yacht race: Francois Cluzet as Skipper Yann Kermadec. Photo: Senator Film
---
The faszination:
The Vendée Globe ist he world's toughest yacht race: A single handed competition around the world. "Turning Tide" is the name of the film which is released as DVD, Blu-ray & VoD on the 12th of December. Director Christophe Offenstein shows a solo sailor's work in fascinating images. Staring Francois Cluzet, the star of "Intouchables".
---
The raffle:
Exclusively for our customers we together with Senator Home Entertainment draw eight DVDs and eight Blu-ray Discs of "Turning Tide". Simply send us an email between 8th of December and 31st of January 2015 under the following link with the headword "Turning Tide" answering this question: Down to how many meters are the small Aquapac cases submersible?
Mail to: info@aquapac.de*
---
The film:
Yann Kermadec (Cluzet), long-time first mate of Franck Drevil (Canet), the star skipper of Global System Insurance, sees his dream come true when he replaces the injured Franck at the last minute for the start of Vendée Globe. Nine days into the race and leading, Yann is forced to stop in Cap Verde to repair his broken center-board. Back in the race, Yann discovers a stowaway on board, a Senegalese teenager named Moussa. Faced with the risk of disqualification because of Moussa's presence, Yann hesitates... Their encounter leads to the most unforgettable round-the-world race ever.
---
The Preview:
You want a hint what you can expect? Have a look at the Trailer
More Infos about the film: www.senator.de
*We adhere to the privacy policy and in no case the information you provide, addresses or data will be sold or used for promotional purposes or for sending newsletters.
The legal process is excluded.
---
Vote for Freya Hoffmeister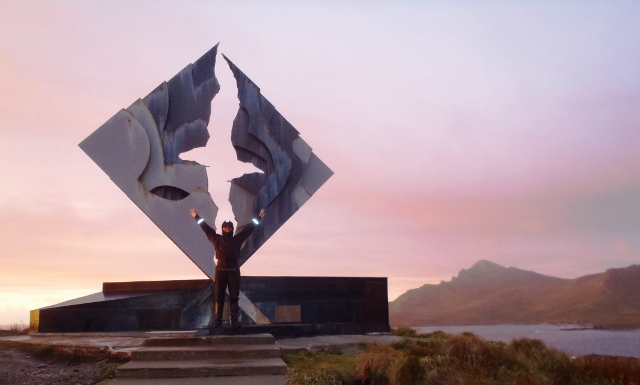 Freya Hoffmeister is directly behind Recife, Brazil, on the way to Buenos Aires, Argentina, where she started her circumnavigation of South America. On the water, the exceptional athlete received the news that she has been nominated for the "World Paddle Award", as one of eight women worldwide. Freya Hoffmeister: ". A great honor for me and the entire sea kayaking world. I hope that many of my paddle friends, observers of my South America circumnavigation, supporters and sponsors now vote for me."
For 50 percent of the election will depend on these votes, the other 50 percent on a jury. Freya Hoffmeister was nominated for her outstanding achievements in the sea kayak field such as the fastest trips around Australia, New Zealand and Iceland, as well as for the ongoing circumnavigation of South America, which she could accomplish as the world's first.
If you want to vote for her, please click here.
Freya Hoffmeister is sponsored by Aquapac-Aquaman Germany GmbH since the beginning of her paddle career and swears by our waterproof bags. You can find more detailed information on her success here.