Set: Aryca Hardbox wire through & headphone
Protective cell phone case especially for iPhone™3 and 4. Or smaller smartphones roundabout 4''
waterproof wire through to listen to your favourite music. Even under water
4-pin. So you can use your headset. 3,5mm plug & socket.
inner size:116 x 64 x 14 mm
waterproof up to 6 meters depth
sand- and dust proof
make phone calls. Listen to your music
Touchscreen works through the silicon-foil
hard polycarbonate-frame. Absorbs shocks out of 7 m high.
floats on the surface with additional floating lanyard only
take pictures underwater*
Content not included in the delivery.
---
Details for the headphone:
Aquapac's Submersible headphones are perfect for anyone who wants their music in the rain, in or on the water. Or in the bathtub.
Made with a standard 3.5mm plug
Great sound above and below the waterline.
Tested to a depth of 10m/30ft - but not suitable for use at depths greater than 10ft/3m where pressure may cause hearing damage.
with silicone earloops to fit it straight behind the ear.
Each pair is supplied with 2 sizes of silicone earbud, so you can fine-tune the fit to suit you.
also recommended for use with Aquapac MP3 Player case the case that fits an iPod or iPhone4™ too
* Underwater a touch screen does not work in general. Photo release therefore is possible only by key. Our tip: please download the app "Cameringo" or a comparable Apple App that allows underwater photo release on the volume button. For videos, you can switch the function above the water line.
The Aryca WM 601 with wire through to connect your earplugs fits the iPhone™ 3 and 4. Most cellphones or smartphones up to 4'' will fit, too. The inner size:117 x 64,8 x 12,52 mm. Pleasure measure to make sure, your equipment fits. Be aware, that not all knobs are operable through the polycarbonate-frame.
---
Fits for (examples):
---
Technical Data for the headphone:
PVC-free cable - length 1m.
Nickel-plated 3.5mm jack plug (usual standard).
Frequency range 19Hz - 20.000Hz
Impedance 32 Ohm.
Audio Pressure Level: 100db (1kHz/1Vrms)
Waterproof to 10m depth, tested 8 hours.
Temperature range -25 ° C to 55 ° C.
Tested in salt water, 72 hours of continuous music playback.
Silicone earloops
Meets CE requirement EC/89/336/EEC for electromagnetic compatibility and does not interfere with signals from cell phone, iPod, radio, television ...
Earplugs made of antibacterial and antifungal silicone rubber. They can be easily removed and washed separately. A spare pair is included.
The balance between water resistance and sound quality was not easy, but we are very satisfied with the result. The chart below shows the frequency response in comparison with non-waterproof headphones: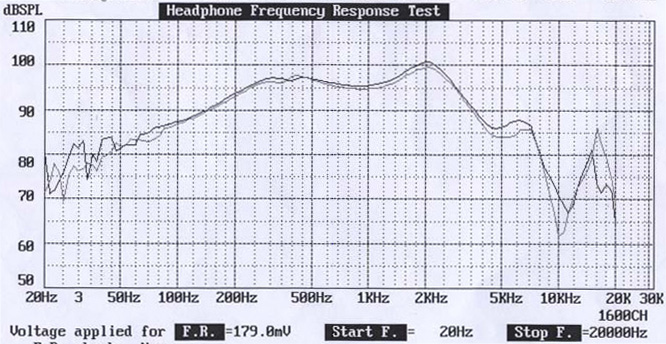 ---
Recommendation:
Our recommendation: If you want to use the headphones while swimming or snorkeling, we recommend to support the ear plugs with the band of your swimming or diving goggles. Because of water movement and moisture it can not be ruled out that the plugs slip out.
---
The IPX-norm
Swimming and snorkeling: Our submersible range is all guaranteed to IPX8, which means continuous immersion under conditions of the manufacture`s choice. And dustproof too.
---
Supplied with:
It comes in black.
It comes with an adjustable neckcord in black or white so you can hang it round your neck.
It comes with a waterproof headphone.
---
What does shipping cost?
We ship your order in our online store by DHL or Deutsche Post.
The shipping costs are independent of the quantity as well as the weight of the ordered goods.
The shipping costs are shown depending on the country of delivery in the order process. More information here.
We ship in Germany and Europe including Switzerland.
---
How long does the shipping take?
Germany: 1 to 2 working days
Austria, Switzerland and BeNeLux: 2 to 4 working days
Rest of Europe: 3 to 7 working day
All shipping methods are traceable. Please ask us if it should take longer. If you order online, you will receive a shipping notification by email within one business day.
Overview:
Aryca and Aquapac offers a perfect combination for music lovers like you and your iPhone4™ or smartphones of comparable size of other manufacturers. The Aryca Hardcase with waterproof wire through and Aquapac's Waterproof Headphones makes a complete kit so you may take your music anywhere you want to go and whatever you like to do: on or even under water.
The Aryca Case case offers guaranteed 100% waterproof protection for your unit keeping it safe from those horrid destructive elements.
Also combined with:
The 100% waterproof headphones with in-the-ear design made to be used in and around water. It's not so perfect having your waterproof Aryca case without your waterproof headphones.
Makes a great gift for music lovers who are active in the outdoors.
Aryca-Cases ensures smartphones are protected 100% against water, dust and sand. The silicone top layer allows the device to be used without problems, anywhere and everywhere. A veritable hit in the outdoor and water sports sector. Survives crashes out of 7 meters.
Unsere Marken