MP3 / Smartphone large with headphone jack
alternative please have a look at the Aryca Hardcase with Headphone jack
The Case:
Aquapacs larger Case with headphone jack. So you can listen to your tunes while swimming, surfing,kiting, walking or running. Or relaxing in the pool or at the beach.
You can operate the touchscreen of your smartphone/phablet or controls and click wheels of your iPod™/mp 3-player/iPhone™*/mobile right through the case.
in our brand new grey foil.
Even a touchscreen works or the pen, but not the fingerprint.
Designed with a built-in external headphone jack for your earphones
with a standard 3.5mm plug outside and a 3.5mm socket inside
The MP3 Case will fit the majority of larger Smartphones/Phablets like the iPhone plus™ or Samsung's Note units
Its guaranteed submersible to 30 feet (10 meters)
We've added a LENZFLEX window on the back, which means that if you have a camera-phone you'll be able to take photos right through the case.**
The UV-stabilized TPU material won't be broken down or discoloured by sunlight
It keeps out dust and sand too
with a strong and elastic velcro to wear it around your arm.And a lanyard for your neck.
Adjustable neopren waist belt of 125 centimeters in length and seben loops available as an extra.
Some Smartphones float in the Aquapac, but some don't. Test yours in a basin before first use outdoors.
Ultra light weight - only 75 grams armband & lanyrad included.Content not included in the delivery.
---
The earphone:
Great sound above and below the waterline
Tested to a depth of 10m/30ft - but not suitable for use at depths greater than 10ft/3m where pressure may cause hearing damage
Recommended for use with Aquapac MP3 Player case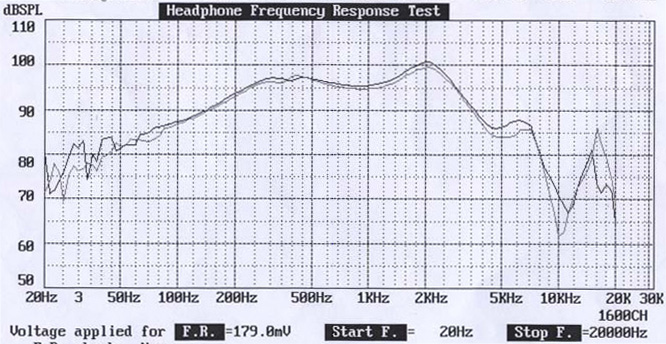 * iPad, iPhone and iPod are registered trademarks of Apple Inc.
** Underwater, a touch screen does not work normally. Photo triggering is therefore only possible via buttons. In the settings of the operating systems, the photo-triggering function can be placed on the device's volume-silent button. For videos, you can turn on the function above the waterline.
---
Compare the inner size our Smartphone-Cases*:
| | | | |
| --- | --- | --- | --- |
| | | | |
| Art.-No 098: iPhone 4 / Smartphone-Case, screensize up to 4,2''l | Art.-No. 108 iPhone 5 / Smartphone-Case, screensize up to 4,4'' | Art.-No. 348: Small Electronic, screensize up to 6,1'' for iPhone or Galaxy S | Art.-No. 358: Smartphone plus, screensize up to 6,3'' for iPhone Pro Max or Note |
The indications above depend on the thickness of the device. In case you use a bumper please do not forget to include it when measuring.
How large is the case?
The large MP3 Case is designed for large Smartphones like the iPhone plus™ or Note™ but will fit the majority of iPods™ and MP3 Players or mobiles. To make sure you choose the right case check out our Size Guide.
The elastic belt has a length of 14,6in/37cm.
---
Sizes:
| | |
| --- | --- |
| | |
| maximal size of your electronics | |
We do our best to keep our size guide up to date but of course manufacturers are bringing out new models all the time. If you know something we don't, please feel free to Tell Us about it!
---
The IPX-norm

Swimming and snorkeling: Our submersible range is all guaranteed to IPX8, which means continuous immersion under conditions of the manufacture`s choice. Imperial`s testing is to the equivalent of 10m/30ft for 1 hour.
---
What keeps water, sand & dust out?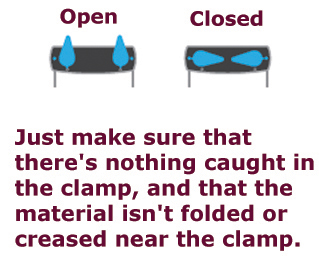 The patented Aquaclip® seals the case - with a simple twist of a couple of levers. It's been tested to the toughest international waterproofing standards. If you haven't seen one before, read our quick guide to the Aquaclip.
---
Will I really get good photos through plastic?
Yes! The special flexible lens material we use to make the lens windows is called LENZFLEX. It's optically-clear. You get a LENZFLEX window on either side of the case, so you can use your camera either way round. And the sturdy but flexible material allows you to operate all the controls.
Ok, not every photo is going to be perfect. But we're all used to that aren't we! Most of the time nobody will be able to tell you were using a case.
---
How have you improved this case recently?
2008 sees us going '100% PVC-Free'. Our new material (TPU) offers a number of advantages:
It's softer and more malleable. Making it even easier to operate your iPod controls through the material
It'll perform much better if you want to take it somewhere really cold. It'll still be soft and malleable at -40º and below
It has a greater tensile strength, meaning it's even more difficult to tear or rip apart.
Supplied with:
It comes with an adjustable neck cord so you can hang it round your neck And an elasticarm wrist.
in our brand new grey foil
An Armband allowing you to strap the case to your arm or your equipment - so you can enjoy your activity hands-free
---
What does shipping cost?
We ship your order in our online store by DHL or Deutsche Post.
The shipping costs are independent of the quantity as well as the weight of the ordered goods.
The shipping costs are shown depending on the country of delivery in the order process. More information here.
We ship in Germany and Europe including Switzerland.
---
How long does the shipping take?
Germany: 1 to 2 working days
Austria, Switzerland and BeNeLux: 2 to 4 working days
Rest of Europe: 3 to 7 working day
All shipping methods are traceable. Please ask us if it should take longer. If you order online, you will receive a shipping notification by email within one business day.
Overview:
As lovers of the outdoors I'm sure you want to enjoy your music everywhere you go and whatever you get up to. So what's stopping you? Exposure of your precious Smartphone or iPod to water, sand or dirt without guaranteed protection would certainly destroy it.
The Aquapac MP3/iPod case offers guaranteed 100% waterproof protection for your unit keeping it safe from those horrid destructive elements. Once safely fitted and locked up inside the case you can enjoy your most loved outdoor activity whilst listening to your music and not be worried about damaging your gadget. You can actually rest assured that your unit is safe when using an Aquapac - and that's guaranteed!
The large Aquapac MP3 case is designed for use in and around water and has been professionally tested by the British Standards Institute. You can indeed take your music with you whilst swimming, skiing, surfing, kayaking or any of your other favoured water activities. And what's more - you can have your hands free for your activity since the case is designed to be worn on the arm with an elastic and Velcro® strap support. Isn't that just great!
---
What our customers say:
"I love your product because it is easy to use and it works. I now can safely listen to beautiful music when I kayak on my lake."
Sharon Vincent, USA
"The set worked perfect in pretty rugged conditions - several splats in jumping conditions and pounding surf. No water in the case and I didn't even notice the player around my neck. So... bottom line: worked perfect and easy to use."
Greg Gundlach, USA
---
What the press say:
"Introducing your iPod to life on deck is now possible with a lightweight and simple case that gives all-round protection from water, sand and dirt. The armband/belt attachment is very useful as you can listen to your favourite tunes and have all-important hands-free while moving about on board."
Motor Boat & Yachting magazine
"Hot tubs and the right tunes make beautiful music together, but often typical headphones can't stand up to the wet test. Thankfully, Aquapac has created these 100 per cent waterproof, guaranteed-submersible ear buds for worry-free water listening."
Spasearch magazine
Customer who bought this product also bought:
Unsere Marken