Warranty
Our manufacturer warranty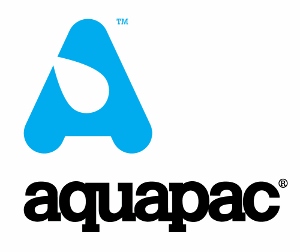 The new Aquapac-Logo since 2011

The old Aquapac-Logo up to 2011
We stand behind our products. Therefore we offer an extended warranty of five years for our Aquapac-cases produced since 2011 in our grey foil and the new logo. the cases produced until 2011 with the old logo we offer the normal Two-Year-Warranty. In the UK you will get one year warranty only, in Germany two, as two examples.With the best will in the world, and despite the best QA systems, every manufacturer runs into quality problems from time to time. If there's a problem with your Aquapac, we want to know about it. Fast. We may need to correct it. We want continually to be improving our offering. Our future success depends 100% on winning and retaining repeat customers who are happy to recommend Aquapac to their friends and family. The only way we know to do that is to manufacture the best quality cases, and to offer the very best delivery and after-sales service.
For all other products sold in this shop the 2-years-warranty is valid.
---
Who Is Covered, And For How Long?
Our warranty covers any consumer who owns this Aquapac-product with the new logo. It lasts 5 years from the date the first consumer purchased this product as new.
---
What Does The Warranty Cover? And What Does It Not?
It covers defects in materials or workmanship. It does not cover defects caused by accident, animal attacks, neglect, normal wear and tear, improper care, or failure to follow our written directions (available on our website at www.aquapac.net).
It does not apply if examination or testing show that an alleged defect does not exist.
It covers this product only, and not any items you may put inside this product. WE WILL NOT BE LIABLE FOR THE COST OF REPAIRING OR REPLACING ANY SUCH ITEMS OR FOR ANY OTHER INCIDENTAL, CONSEQUENTIAL, SPECIAL, OR OTHER DAMAGES. SOME STATES AND TERRITORIES DO NOT ALLOW THE EXCLUSION OR LIMITATION OF INCIDENTAL OR CONSEQUENTIAL DAMAGES, SO THE ABOVE LIMITATION OR EXCLUSION MAY NOT APPLY TO YOU.
This exclusion also includes the waterproof bags of the brands Dicapac, Aryca, Breffo and Spotlight, which are sold in this shop and are subject to the statutory warranty.
You find the complete text of our 3-year warranty at the bottom of the manual which comes with each case.
---
What Will We Do To Correct Problems?
We will repair any product that proves to be defective in materials or workmanship during the warranty period. In the event repair is not possible, we will either replace it with a new one or refund the full original purchase price - whichever you prefer. We will also reimburse you for any shipping charges we ask you to incur in returning any product that proves to be defective. This is our only express warranty, and this is our entire obligation, and your sole remedy, for any defects. In no event will we be responsible for reimbursing you for any amount greater than the original purchase price, plus any covered shipping charges.
---
How Can You Get Warranty Service?
You will find clear instructions on our website at www.aquapac.de. Look for the link to Customer Service on the homepage. Or you can write to us at
Aquapac-Aquaman Germany, Donaliesstr. 2 B, D-31675 Bückeburg, Phone (+49)5722-981050.
or
Aquapac International Limited, 7 Bessemer Park, 250 Milkwood Road, London SE24 0HG, United Kingdom.
---
What Must You Do To Keep The Warranty In Effect?
You will need to provide us with proof of the date of first purchase and your purchase price, so we recommend that you attach your receipt to this card. If you sell this product during the warranty period, you should give both the receipt and card to the new owner. Otherwise, he or she might be unable to get warranty service.
---
How Does State Law Relate To This Warranty?
THIS WARRANTY GIVES YOU SPECIFIC LEGAL RIGHTS, AND YOU MAY ALSO HAVE OTHER RIGHTS, WHICH VARY FROM STATE TO STATE OR BY TERRITORY.
---
For Your safety

Before you use the Aquapac for the first time please check that the case got to you in perfect condition. Seal something worthless inside, then submerge in a basin. A few air bubbles may escape from the clamp. This is ok, water can get into the clamp without getting into the case. Only if a stream of bubbles escapes when you squeeze it there is a problem. Please check again if the Aquaclip is sealed properly. If it still is not waterproof please contact us. Check the Aquapac before each use for damages. In case of doubt do the bubble test.
Please be aware, that the cases are made of pu-material. Don´t transport any edgy items in the cases. Otherwise the foil could be leaky. And maybe bad consequences for your electronical advise.
---
Compensation

If it weren't clear whether or not we were to blame we would tend to err on the side of generosity. It's our policy and plain good sense that it's better to pay out a little in compensation than to loose a customer.
What do I mean by "a little"? Well last year was a bad year for us, because we suffered a moulding failure and had to recall and replace quite a bit of product. This took our warranty returns rate up to 0.05% of cases sold (50 cases out of every 100,000 sold). Worldwide it cost us £9k in compensation. A bad year? By our standards yes, very disappointing. But fatal? Hardly.
---
Insurance

We cannot guarantee our cases against accidental damage, or against general wear and tear (they're strong but of course they can still be punctured). So I do recommend that you make sure that your insurance covers the contents.
---
You Get What You Pay For

John Ruskin put this most elegantly back in the 19th century*

So, before you rush to buy a budget alternative, check out their small print!

* "There is hardly anything in the world that someone cannot make a little worse and sell a little cheaper, and the people who consider price alone are that person's lawful prey.

It is unwise to pay too much, but it is also unwise to pay too little. When you pay too much, you loose a little money, that is all. When you pay too little, you sometimes loose everything because the thing you bought is incapable of doing the thing you bought it to do.

The common law of business balance prohibits paying a little and getting a lot... It can't be done. If you deal with the lowest bidder it is well to add something for the risk you run. And if you do that you will have enough to pay for something better."

attributed to John Ruskin (editor, painter, art historian, philosopher, 1819 - 1900)
.