Aquapac - also helps against corona viruses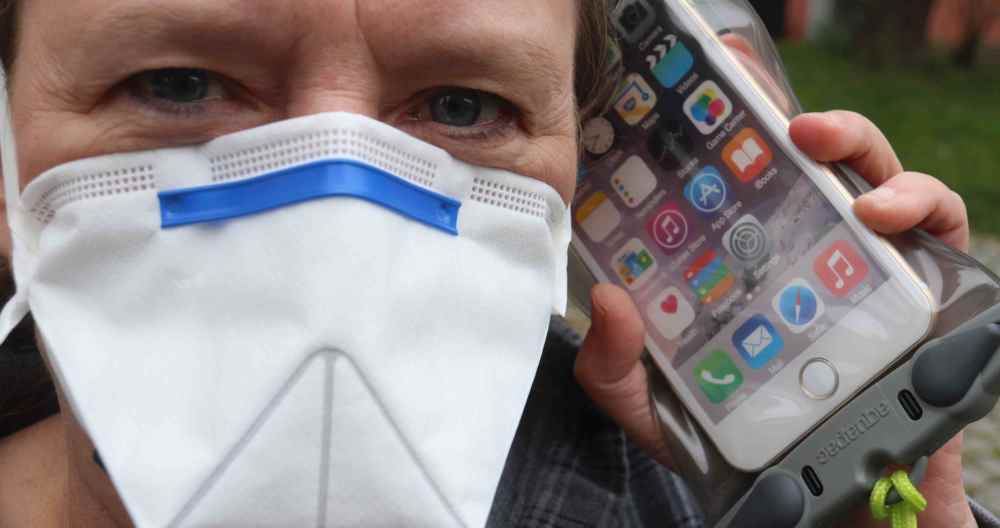 Especially in times of the Corona crisis, it is important to keep your smartphone or tablet clean. Because just like doorknobs, buttons, toilets or grab bars of the tube, the constant companions can be contaminated with germs, bacteria or viruses - or be contaminated when you are traveling with them.

Simply pack the device in the water and dustproof protective cover from Aquapac. The special TPU foil does not penetrate anything, but you can still use your smartphone as usual, everything works, including the touchscreen. Aquapacs have been used in cleanrooms, laboratories or similar facilities for years. Nursing services also use our bags to minimize the spread of germs, bacteria and viruses.

Follow the advice of all health experts: Wash your hands thoroughly several times a day. Do the same with your mobile phone: simply rinse the Aquapac thoroughly. The foil even tolerates disinfectants or warm water. A small contribution to the further containment of Covid-19.
Click here for a Video

You can find our smartphone cases here, tablet cases here

PS: We are currently not affected by the virus and deliver as usual.
---
100% waterproof – 26 years Aquapac™
Have you ever fought with a water damage on your smartphone, tablet & co.? In addition to the expensive device, especially data loss had to complain? Even if the manufacturer referred to this or that "water resistance"?
If you want to escape this anger, you are correct in our shop for 100% water and dustproof cases, bags and backpacks. For 26 years, we are specialized in waterproofing and the market leader. Aquapac ™ with its special closure system Aquaclip ™ is synonymous with waterproof bags that are submersible up to ten meters. Our tpu-foil keeps your device fully operable: the touch screen works. Through the air intake, the bag floats with content. So simply jump behind after it goes overboard.
We are the exclusive distributor for Germany, Austria and Switzerland.
---
Sale
At present 50 % on most Arcya waterproof hardcases. And on some others too
Just arrived!
Week's Special